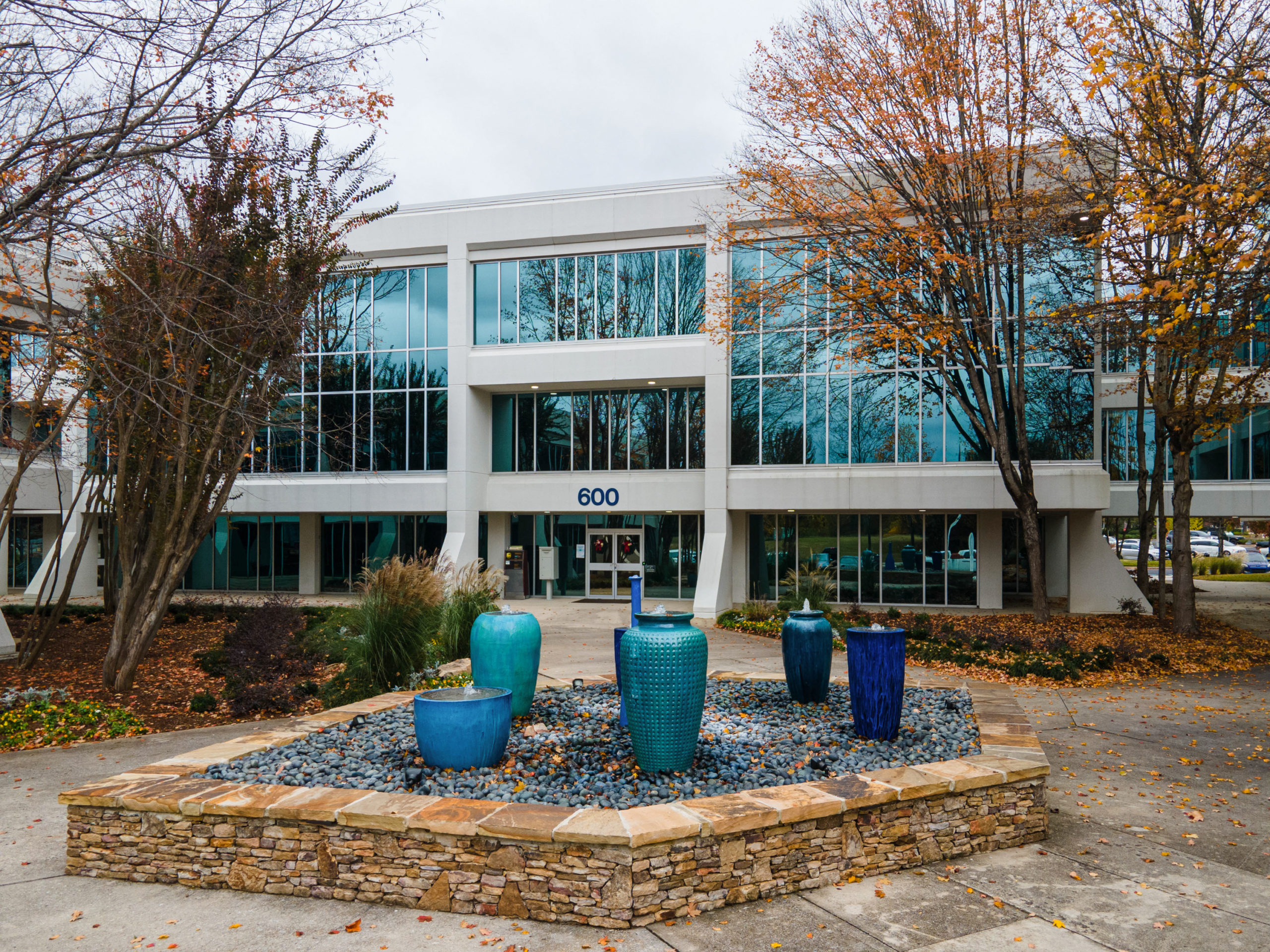 Supporting The Community
Huntsville Hub is the first Office Business Center in Huntsville, founded in 1994. We help both Fortune 500 and very small and independent businesses project the first class image they needed while growing their businesses. Regular operational issues eat up a lot of time. Having The Hub take care of things like phone & internet service, utilities and janitorial support, keeping the office stocked with break room and supply items, keeping office equipment operational, etc. can free up precious time needed to build a small business.
Features & Benefits
The following is a list of some of the features and benefits available to clients of the Huntsville Hub. Additional services are available as needed. If you are interested in a service not listed, please ask!
Facility located in a professional executive building with beautifully landscaped grounds
Reception area with artwork, aquarium and greenery
Handsome, individual offices or workstations
Spacious, fully equipped conference and seminar rooms
Break area with kitchen and vending area; complimentary coffee and bottled water
Free, convenient, well lit parking
Access twenty-four hours a day, seven days a week
Prestigious South Huntsville address; convenient to Redstone Arsenal, downtown, and I-565
Fine hotels, shopping areas and restaurants within walking distance
Personalized answering services with voice mail
Mail receiving & handling
Notary Public service
Administrative Assistants to help manage your business
High Speed Internet
Janitorial services and utilities included
Directory listing under your company name
Rental furniture available

What We Can Do For You
Our staff opens and manages the reception & administrative support areas, kitchen and multiple meeting rooms. We answer all incoming calls, greet guests, receive mail and packages, and support meetings as needed. All types of secretarial, data processing and administrative support services are available.

Many of our clients are not full-time residents in our center, but The Hub provides all the same services for them as for our in-house clients. We answer their phones, receive their mail and packages, and support their secretarial and administrative needs. They come in the office whenever they need to meet with their customers, or pick up or drop off support work. This program, our Virtual Office Program, currently starts under $200 per month!

Our meeting rooms are available not only for our regular clients, but anyone who wants a professional location to make presentations or meet w/customers, staff or prospects. We have fully furnished private offices, meeting rooms for 6-8, and two large training rooms w/modular tables supporting from 16 – 40 depending on configuration.
Convenient Location
Located a quarter mile from the Entrance to Redstone Arsenal Gate 1, the Huntsville Hub is conveniently located for a variety of business needs.